Are you looking for inspiration on what to buy your family for Christmas or birthday? Well look no further.
The chances are, if you're buying for more than 3 adults, at least 2 of those adults like (or love) coffee.
What's more, at least 2 of them will also like (or love) tea.
So to make sure you can buy your family something a little different this year, we've collated 25 gifts for you to choose from.
Some small, some big. Some inexpensive, some expensive.
So take a look below then simply click the link to read even more about each gift idea.
Premium gifts for any coffee or tea lover
Gift ideas for the coffee lover
An Aeropress is the one and only way to prepare your coffee from already-ground coffee beans. It's our number one recommendation for replacing a cafetiere.
If you know someone who loves to impress their guests with a special cup of coffee, this is great without needing to invest a significant amount.
A modern take on a classic, our copper finish stove top coffee maker is an excellent gift. Perfect for improving coffee brewing, this copper espresso maker will stand out in anyone's home or small business.
Taking time over a nice coffee no longer has to be a problem with this double walled cafetiere. It keeps coffee warm for a considerable amount of time – so whether it's a slow drinker or a big drink, the coffee remain warm.
Coffee tampers can come in many different styles, but the wooden ones look great as a simple yet stylish design. Something a little different for anyone with a commercial style coffee machine.
Coffee Mill skertons are great for coffee lovers who want the freshest possible coffee, as it allows you to grind the beans just before drinking.
If you're friend or relative loves to drink fresh coffee at home. Without a doubt, a stove top coffee maker is the gift for them.
The Le'Express measuring spoon and bag clip is the must have accessory for any coffee lover. It is a small convenient tool that makes a world of difference to your brewing.
If you're friend or relative loves to drink fresh coffee at home. Without a doubt, a stove top coffee maker is the gift for them.
Our stainless steel cafetiere is a stylish and practical option for brewing. The steel finish adds the element of modernisation to any kitchen.
For those who like shiny, this is just about perfect. Giving a fresh quality coffee the look it deserves.
Professionally measure the temperature of your milk, to ensure exceptionally smooth and perfectly warm milk is produced every time.
Combining practicality and style, this double walled cafetiere allows for coffee to be kept warm for double the time of an average cafetiere.
A simplistic yet sleek design, this stainless steel espresso allows you to brew your coffee in authentic Italian style.
A selection of premium accessories to accompany a Sage Coffee Machine. Perfect for any coffee lover who owns this machine, or an aspiring Barista.
Gifts for Tea Lovers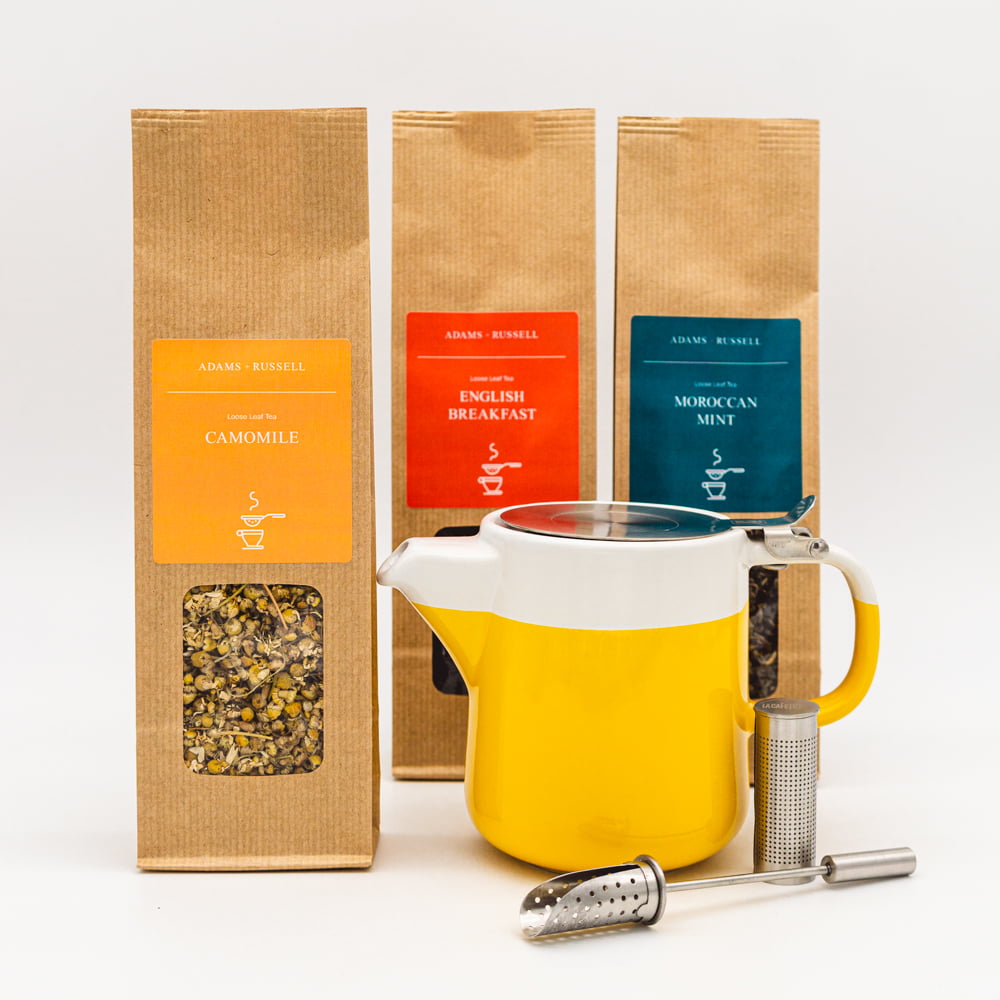 An amazing gift choice for any occasion! Choose 3 of our fresh, premium loose leaf tea to accompany a Ceramic Teapot and a Tea Swizzle Infuser.
A perfect value for money teapot for any tea lover who loves to keep the flavour for as long as possible
Simple and stylish, our Barcelona Ceramic Teapot go well on any dining room table.
It's not just coffee lovers that can benefit, it's Tea lovers too. This double walled teapot, not only keeps the tea warm for longer but will most definitely keep the flavour from escaping. Perfect for some Assam tea leaves
Our long handled strainer is an ideal for tea lovers. It takes away the stress of brewing loose tea, capturing every leaf to ensure a smooth cup.
A stylish addition to any kitchen, this cafetiere teapot is perfect for the contemporary tea drinker. The removable infuser makes it practical for both loose tea and tea bags.
This tea filter basket is perfect for infusing tea, and makes it a whole lot easier to enjoy the perfect cuppa without any leaves left in the cup.
Enjoying loose leaf tea has never been easier with our infuser perforated spoon; the perfect gift for the tea lover of the family.
Enjoying tea on the go? A tea swizzle is a quick way to brew and enjoy loose leaf tea.
Whether you're out an about or sitting at home, a travel mug is a great gift option for any tea lover. The vacuum technology ensure you won't have any spilling's or mishaps while drinking.