At Adams + Russell, we love to find out the best way to drink our coffees after roasting.
And what's more, when we find a coffee that goes great with an Aeropress coffee maker – we need to let people know.
If you'd like to see which are the best coffee beans for your preferred taste, then have a read of this article, which gives you advice on Which coffee you should buy.
To find more brewing advice, expert coffee recommendations and customer reviews, like us on Facebook to receive regular updates…


Which Grind is best for an Aeropress brewing method?
If you have a grinder, make sure you buy coffee beans, that way they will stay fresh for longer and when you come to use them with your Aeropress you will be sure to extract those special flavours
If you buy the ground coffee then only buy the small bags. If you open a 1kg bag of coffee, it could take you a while to drink. It may become bitter before you know it.
In terms of deciding which is the best grind size for the Aeropress. We would recommend a medium grind. That way you will be sure that the extraction process has enough time to "hit the sweet spot" of the bean.
So it's fairly simple and shouldn't take you long to decide.
Why is Indian Mysore Plantation Coffee Best for Aeropress?
The Indian Mysore bean is packed full of spicy and nutty flavours. It also has a medium acidity. There are a few traces of herb and flowery tones that can be felt in the nose as you drink the coffee.
The beans are a medium roast and provide an intense aroma, however, it is light enough to allow the more delicate flavours to be present.
Great enjoyed black through an Aeropress – a real treat!
Decaffeinated mountain water press Coffee for Aeropress
This is a great quality coffee. it's very difficult to decipher between water washed decaf and regular Arabica coffee.
This coffee offers a taste matched by conventional coffee but without the caffeine kick – perfect for after dinner.
Great to try in an Aeropress. Either way you won't be disappointed with this decaf coffee
Find out more about decaffeinated coffee beans by visiting our main product page
Buy Best Premium Decaf Fresh Coffee Beans or Ground
Why is Ethiopia Sidamo Coffee for Aeropress
Situated in the southern part of Ethiopia, Sidamo is a very mountainous region with ample rainfall, good temperature and rich soils.
This provides an Ethipoian coffee of Grade 1 standard and has the ideal balance of acidity and body. Due to its stature in the coffee industry, Sidamo is often used in European blends for espresso machines.
At Adams + Russell, we found it great as an Aeropress coffee where its true colours showed through.
Guatemala Finca Los Nubes Coffee for Aeropress
This is an interesting coffee – acidity and sweetness is hard to come by in a single origin bean but the Guatemala Finca achieves just that.
Up in the El Trifinio mountains is where the rich soils of Guatemala are perfect at providing a sweet, cinder toffee finish. The high altitude gives it a succulent acidity.
This is a really pleasant coffee to drink, well balanced and great in the Aeropress. A perfect medium roasted bean that gives strength as well as subtlety.
Accessories for aeropress
Hario Coffee Mill Ceramic Slim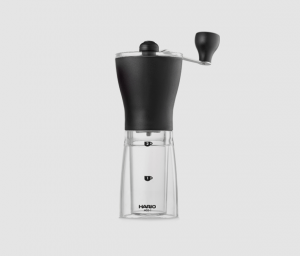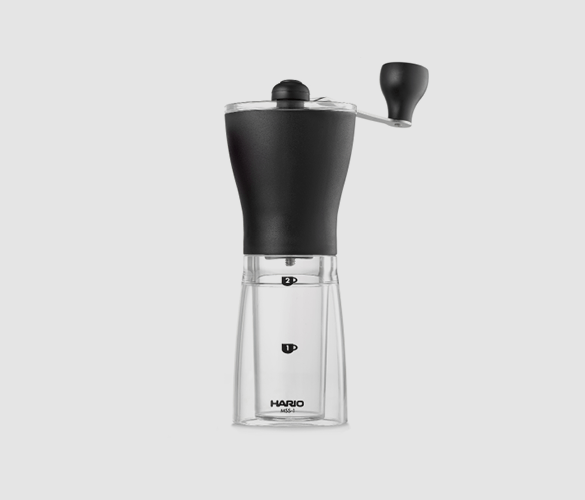 This is a well-designed high quality hand grinder. It is able to cope with fine espresso grind and is fully adjustable to your requirements. It is a burr grinder which means there are two ceramic blades.  The slim design means it is great for when you're on the move.   The dispensing chamber is measured which helps to grind only the coffee you need.