The main conveyor belt of the coffee trade
The knowledge and passion of our staff culminate in an ever-evolving roasting house,
one that has adapted the changes to the coffee industry over the last 40+ years.
Adams + Russell was founded in 1978 on a small industrial estate in Birkenhead where you can still find us now.
At roughly the same time our neighbours Cammell Laird became nationalised as British Shipbuilders.
The shipping industry is an important relic of Birkenhead's past and dates back almost 200 years. It is also the main conveyor belt of the coffee trade to this day.
Birkenhead once dominated the golden age of shipping and the trade links it forged are a reason we are now in the golden age of coffee.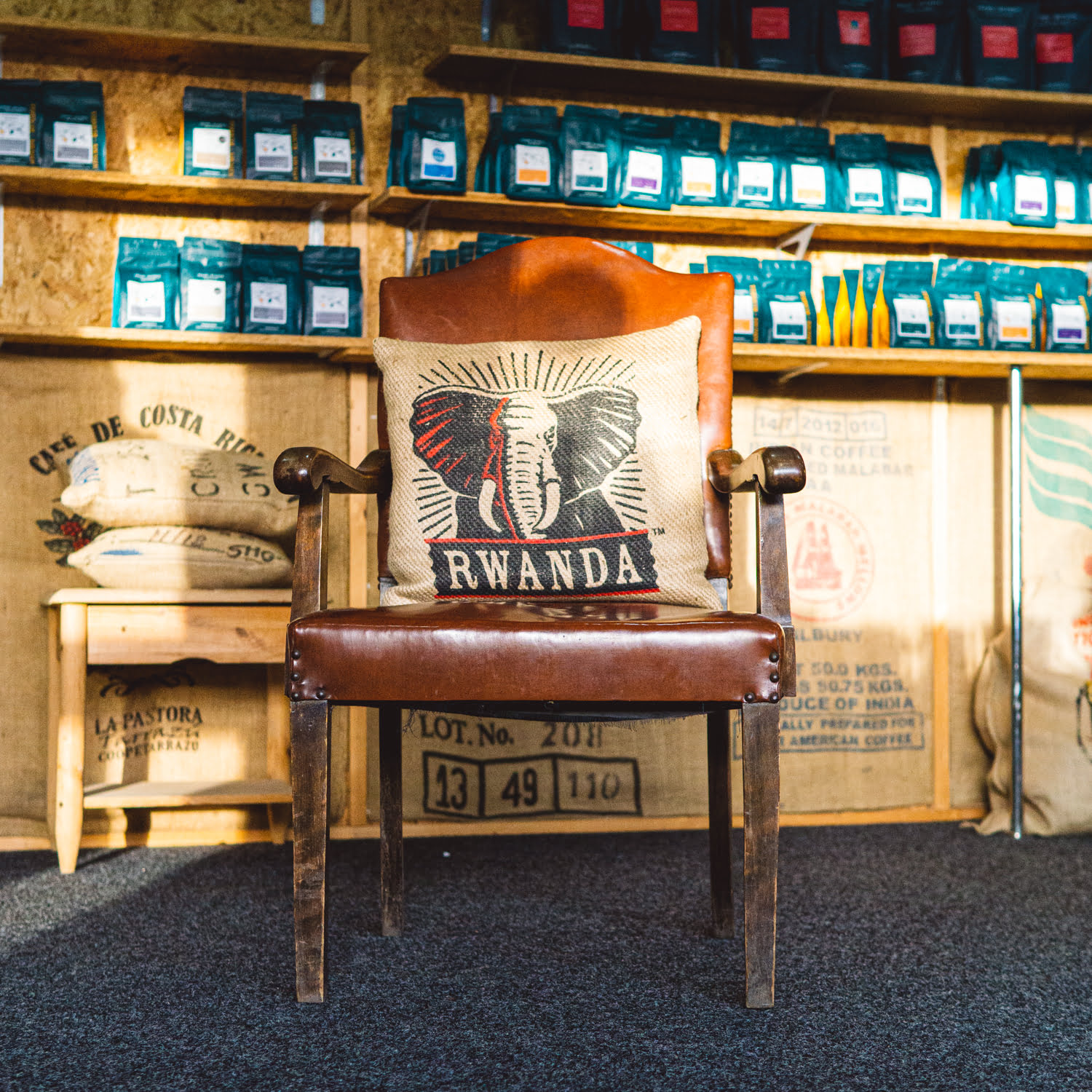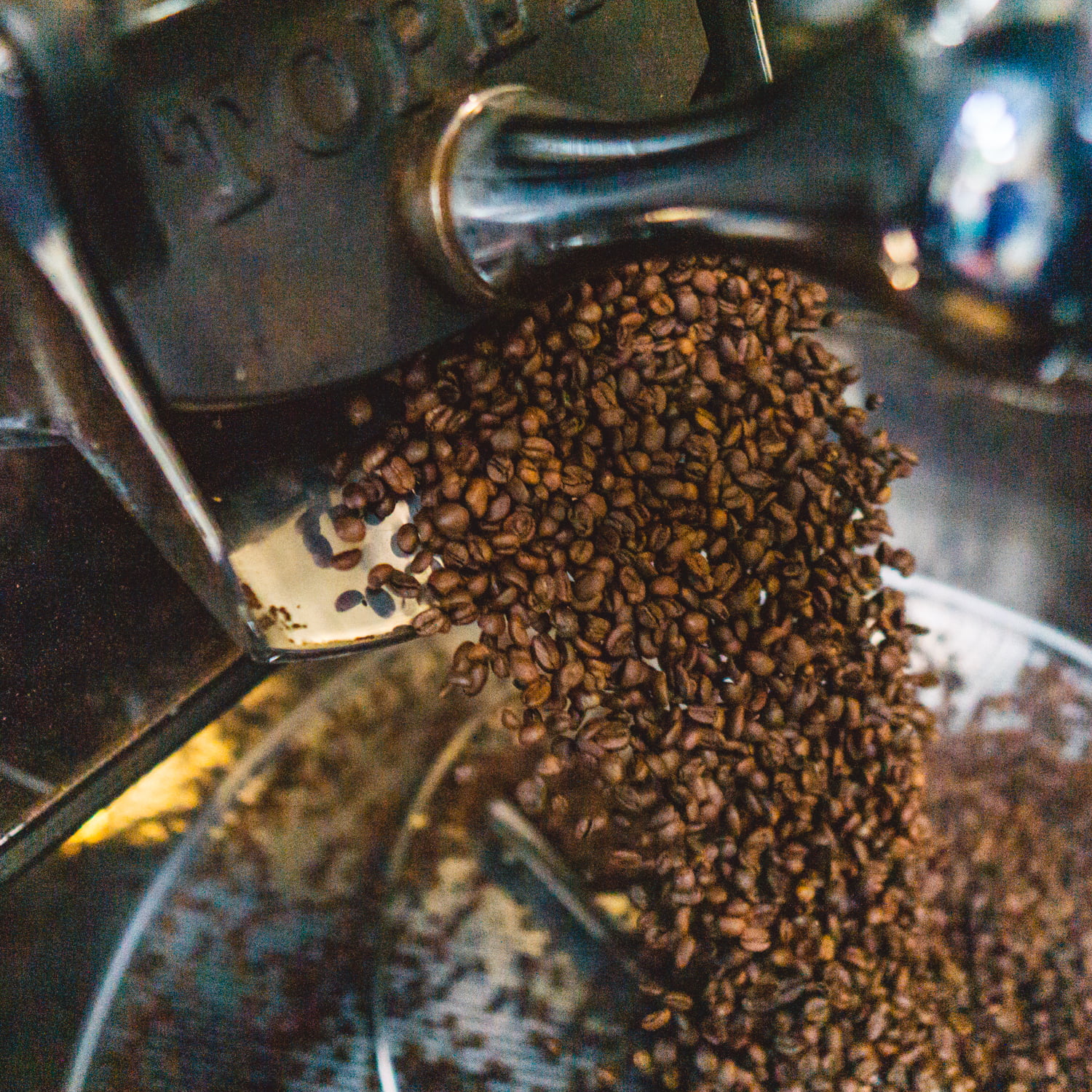 Creating consistent, great tasting coffee is our paramount goal as a roaster. The knowledge and passion of our staff culminate in an ever-evolving roasting house, one that has adapted the changes to the coffee industry over the last 40+ years.
Recently we have become members of the SCA (Speciality Coffee Association) and all of our quality control parameters are in line with SCA standards.
We also offer SCA certified barista courses that aims to develop all areas of brewing coffee. We now roast a variety of over 50 different origins and affiliate with Fairtrade, Rainforest Alliance and most recently Women's Cooperatives such an AMPROCAL.
These organisations work closely with the producers to ensure their hard work is credited fairly; without them our coffee wouldn't be the same.
"My journey with Adams + Russell began in 2012 when they were my local roaster, I valued their attention to detail and how they respected the coffee.
I am responsible for all the coffee beans that enter and exit the roasting house and will continue to produce high quality coffee that had me so enthused all those years ago"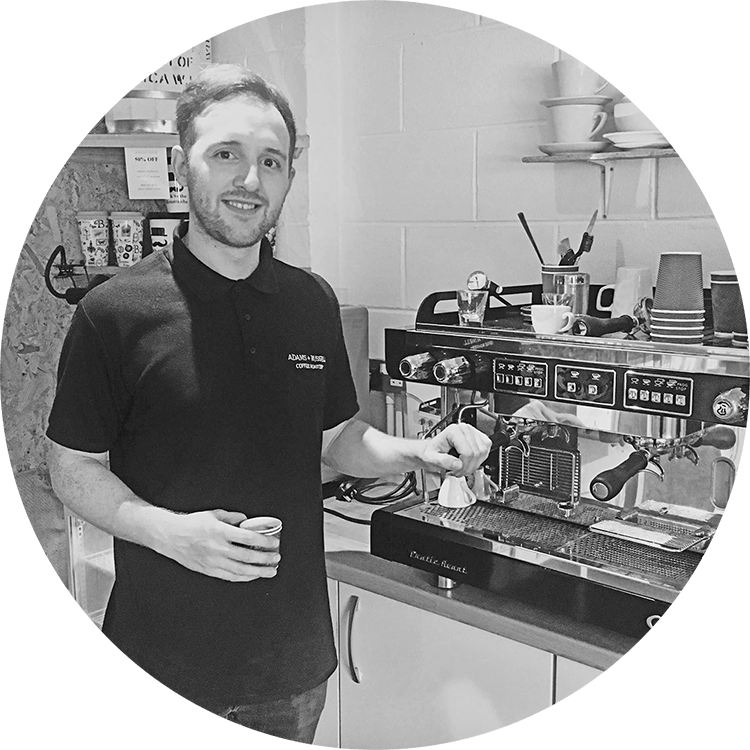 We appreciate the significance of freshly harvested green beans and emulate this practice in our roasting process. Using small-batch, artisan roasters our turn-over of coffee ensures that your bag of beans will remain fresh for at least 3 months. 
Adams + Russell roast 3 ranges of coffee. This will educate you on our roasting operation and help you navigate round our online shop.
Espresso Blends – expertly curated blends that are well balanced and compliment any drink on a typical coffee shop menu
Single Origin – coffee from one country, explore how different conditions alter the taste of arabica around the globe.
Single Plantation –fully-traceable, single estate coffees with high SCA cupping scores and unique taste profiles.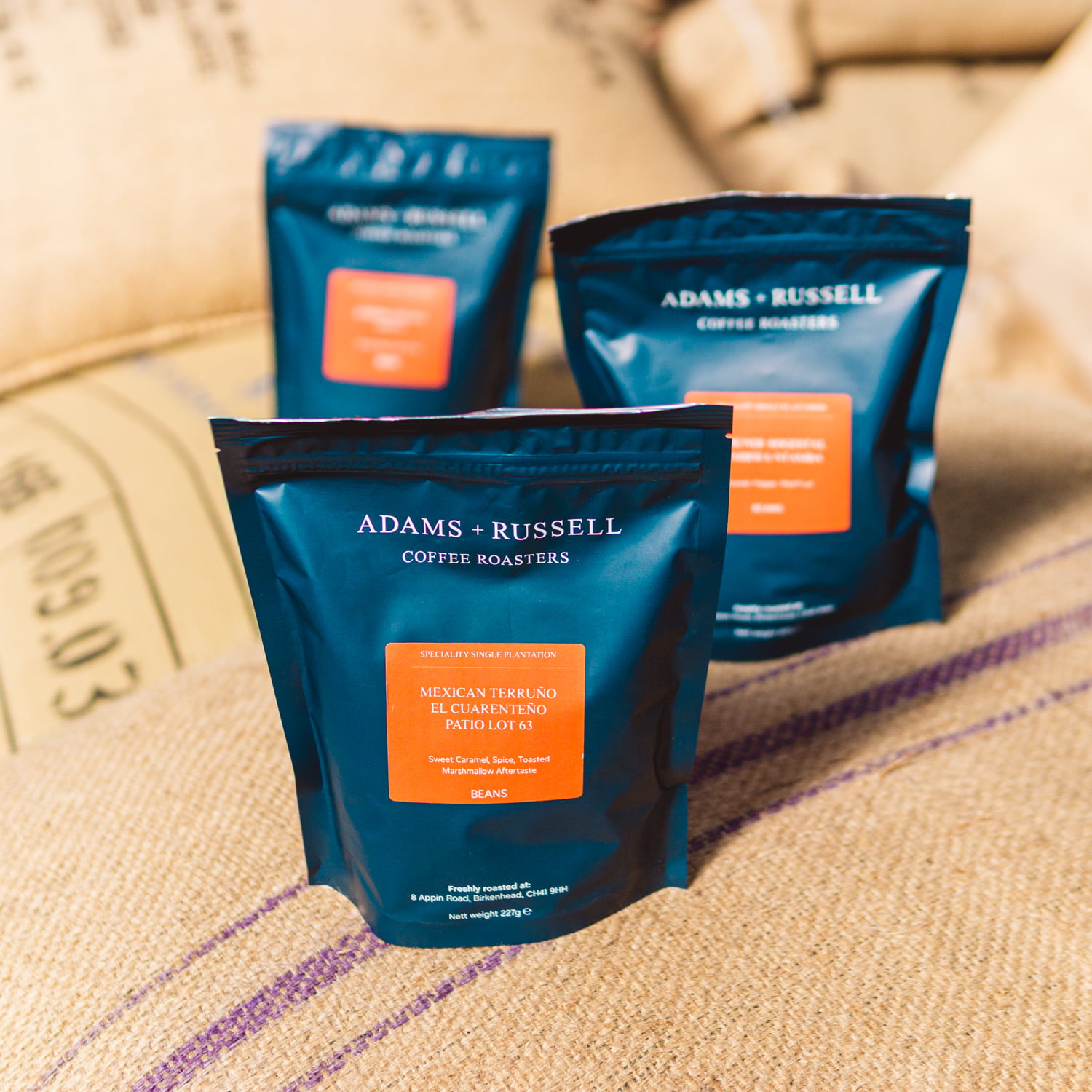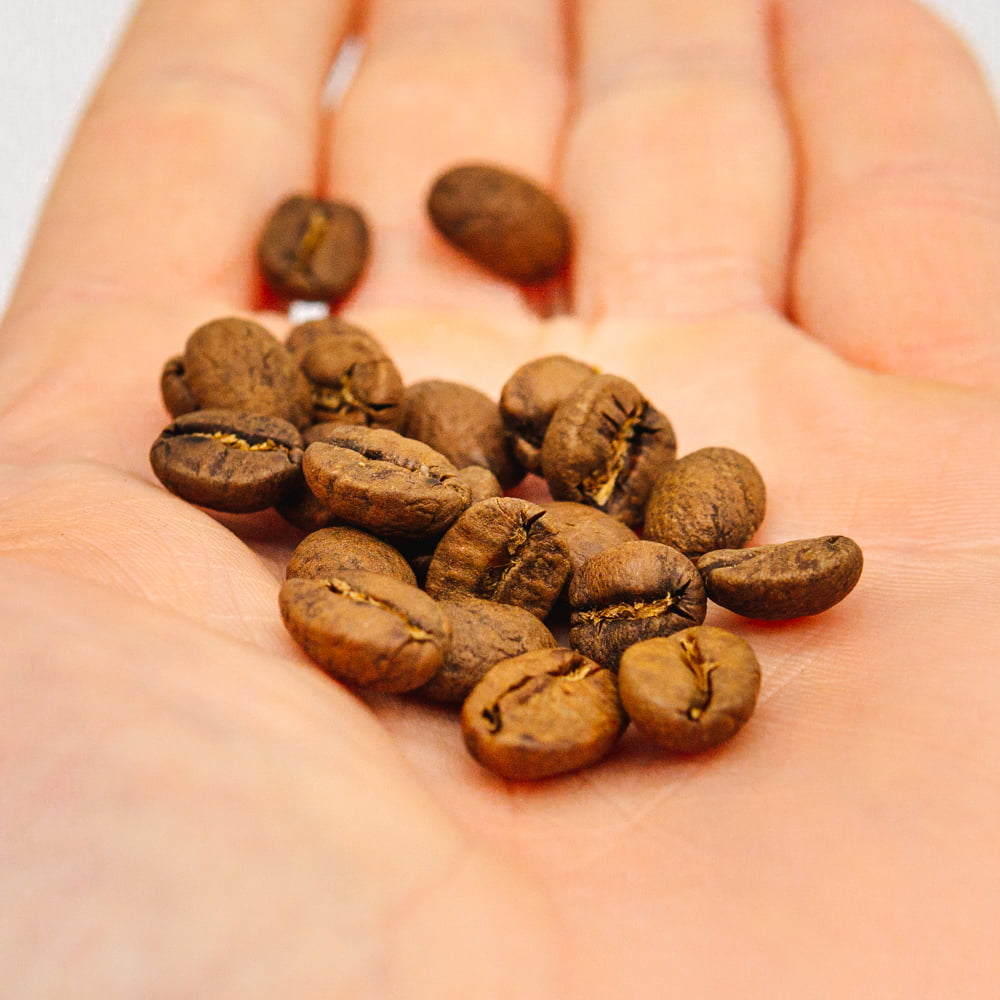 We aim to educate, support and guide our customers through all areas of the coffee drinking experience.
Whether its machine maintenance, barista training and simple 'know how' tips for you to try at home, our staff will strive to help however they can.
"For me, speciality coffee is all about discovering the wonders that nature has to offer. My passion for coffee began at an early age and I feel I am still learning now – aren't we all?
It is important that our customers are confident behind a coffee machine so that they enjoy coffee as much as I do, after all that's what it's all about"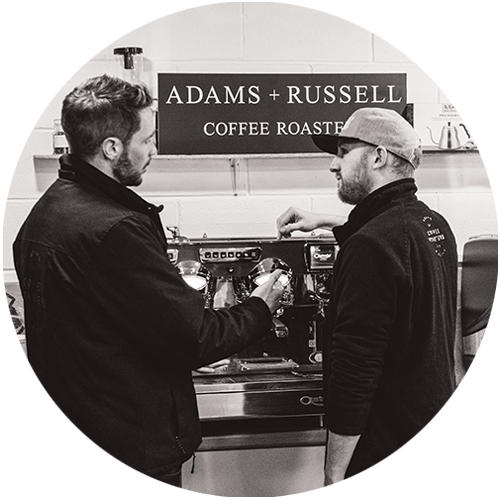 WE'RE MORE THAN A COFFEE ROASTERS
From wholesale coffee order to cafe consultation and equipment servicing through to barista training. We have you covered.