Iced Coffee 2.0

We do love a good iced coffee, even when the British summer weather is not quite on our side. There is something special about sipping a cool coffee. It's refreshing and it perks you up when you need it.
In this post, we have crafted together 3 delicious alternatives to the traditional iced coffes. Flavoured iced coffees. Indulgent and sweet, yet refreshing. We urge you to try these out. You will thank us later.
Salted Caramel Iced Coffee
The perfect little treat. Sweet caramel smoothens the black coffee while a pinch of sea salt balances the sweetness perfectly.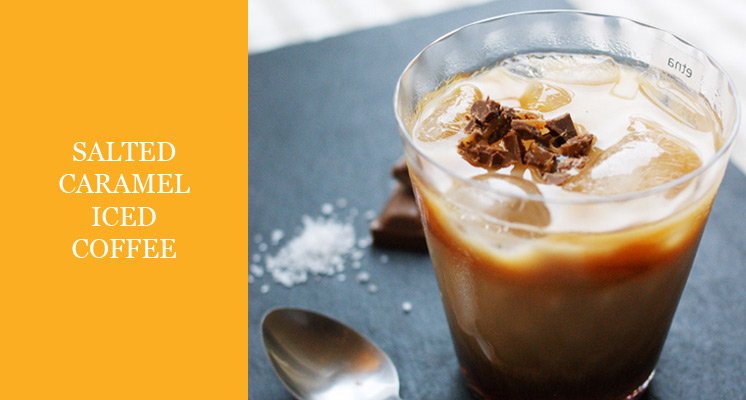 Ingredients & Recipe
Add 1 shot of cool coffee to a glass, top up with milk and flavour with caramel syrup. Season with sea salt until just right. The drink should not be salty, instead, use the sea salt to balance the sweetness from the caramel. Add ice cubes. Decorate witha couple of pieces of caramel chocolate and serve immediately.
Vanilla Cream Iced Coffee
Is this a dessert or a coffee? Well, we'll leave that up to you! Sweet and warming vanilla meets cool and mellow coffee.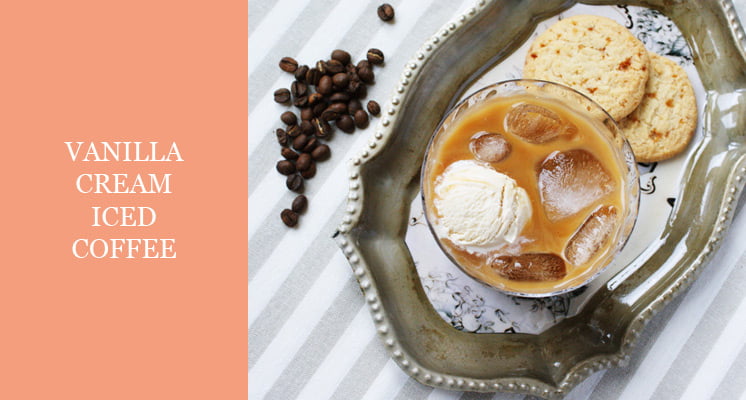 Ingredients & Recipe
Strong coffee, cooled
Cold milk
DaVinci or Monin Vanilla syrup
1 scoop vanilla ice cream
Optional – Butter biscuits or cookies to serve
Add 1 shot of cold espresso to a glass or cup. Top up with milk and add vanilla syrup to taste. We only used a small amount of vanilla syrup as a hint of sweetness. Add ice cubes and a nice, rounded scoop of vanilla ice cream just before serving. Crunchy biscuits or cookies add a second dimension to this creamy (dreamy!) drink.
Chocolate Cookie Iced Coffee
Think cookies and milk for grown ups. Cool, milky coffee with a defined coffee bean flavour, with a hint of mature dark chocolate. Beautiful!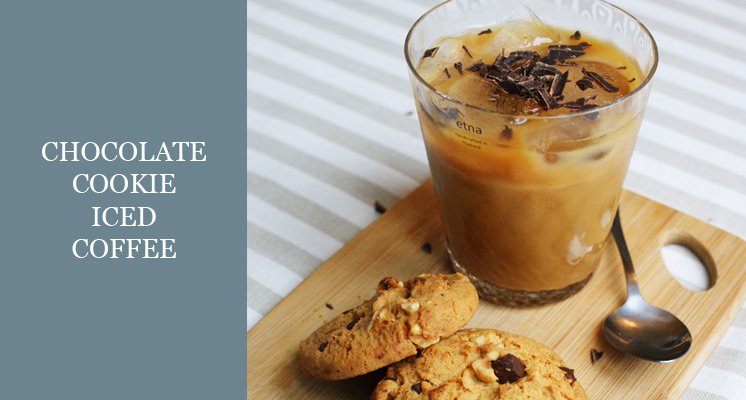 Ingredients & Recipe
Strong espresso, cooled
Cold milk
Ice cubes
Finely chopped dark chocolate
Optional – Cookies to serve
Combine 1 shot strongly brewed espresso with cold milk and Monin syrup. Add ice cubes and sprinkle dark chocolate shavings on top. Enjoy!
Find your favourite coffee by starting at our home page –