What is artisan coffee? Who roasts it and where to buy
Care, consideration, passion and quality are at the forefront of our beloved artisan coffee.
It's a new movement to provide the highest quality flavour, so leave the instant granules and rushed, sloppy cappuccino behind.
Artisan can't be rushed, and it certainly can't be handled by an amateur.
This is just a taste of what this magical coffeevolution (coffee + evolution? No? Never mind.) has to offer. From how it's roasted to the top places that offer it, here's what to expect in this detailed guide:
You've got a vague idea of this mysterious 'artisan coffee', but who provides us with these sweet beans of joy? Keep reading to find out…
What is an artisan coffee roaster?
Mass produced beans that are stored on the shelf for months to then be shipped to a chain cafe that presents you with a bitter foamy mess that they dare call a latte? (We're naming no names…)
This is probably the complete opposite of what artisan is.
Yes, roasting is important, but artisan starts way before that. An coffee roaster starts their magical journey when choosing a supplier.
So, what's important when choosing a supplier?
The type of beans the farmer grows.
The conditions that the beans grow in.
The harvesting practices they use.
Of course, there are other factors that the roaster needs to consider such as price and quantity, but these don't relate to artisan.
Artisan Coffee Access words it beautifully in this quote:

Roasting is an art form that requires plenty of time, dedication and practice. If you aren't willing to commit to these three things, then I'm afraid you won't reach an artisan status.
To prove that we don't just talk the talk, here's a little insight into how we roast.
At our local roastery in Birkenhead, Liverpool, we hand roast in small batches. Our specially trained roasting experts don't take their eyes off the beans to ensure they halt the process at just the right time to get the very best flavour.
All the senses are used…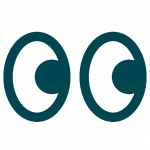 Seeing the beans go from a pale green, to a golden brown and finally to a rich, deep and dark espresso colour.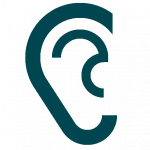 Hearing the audible first crack, then waiting for the second slightly softer crack. Depending on which beans we are roasting will depend on how many cracks we allow them to go through.
 Smelling the sweet aroma of the beans gently roasting away. It really is one of the top perks of the job, nothing beats the irresistible aroma of your favourite beans.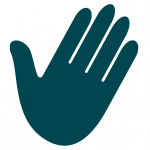 Feeling the oils in the surface of the freshly roasted beans once they have cooled down. This is a natural part of roasting and indicates that the flavour molecules and aromas have been enhanced.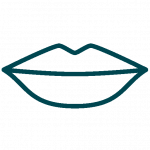 Tasting the final product, of course. (Quality control, we are professionals!)
Here's a sneak peek inside our roasters… (make sure to follow our Instagram and Facebook for more behind the scene insights)
View this post on Instagram
This hand roasting in small batches sounds great, but does it actually make a difference to the taste? Well, the proof is in the pudding…
Why is artisan coffee smoother?
Artisan coffee is smoother, more flavourful, more distinguished and contains much more complex elements. The important thing to understand is that all the flavour molecules, oils and aromas that go into your beautiful cup of coffee are actually quite delicate.
Mishandling, amateur practices or just plain bad roasting can be the biggest culprits for poor quality beans. Scorching, underdevelopment or overdevelopment can be disastrous when it comes to roasting, as the temperature and time need to be perfect to achieve an artisan roast.
Once the method is mastered, and you find the perfect steps to suit the specific bean, you're well on your way to artisan standards.
The extra care and quality involved in the process results in a much higher quality cup that is smoother with more pronounced flavours, depending on the type of bean of course.
The flavours are more defined and distinguished as they have been handled exactly how they should have been and treated with respect. As artisan roasters we need to take care of our beans to get the premium flavours we're looking for.
It's clear that taste is a pretty big deal when it comes to the world's most popular caffeinated beverage. But, is there more to this delightful dark nectar?
What else contributes to the prestigious title of 'artisan coffee'? Well, there are a few things…
The experience of an artisan coffee shop…
If you're always on the search for a better tasting cup, you may be thinking…
'Arti – what? If it tastes better, I'm in… take my money!'
But, I'm pleased to tell you that there is much more to artisan coffee than just the taste. I told you, it's all about care and dedication, so the fun doesn't stop here.
Artisan coffee is all about the experience, it's certainly not just overpriced beans that don't provide any real benefits as some may think.
From the minute you walk into an artisan coffee shop, the whole experience is entirely different from what you might experience in a large coffee shop chain.
Kev from Coffee Blog documents his experience, comparing an artisan coffee shop and Cafe Nero. You can read the full post here, but I'm going to summarise the key points below…
The greeting
Chain – On arrival, there was no barista at the counter. They were found chatting to a customer and continued to do so when the customer was stood waiting.
Artisan – Warmly greeted by attentive baristas as soon as the customer walks into the shop.
The order
Chain – Once ordered, the customer stands at the counter to wait for their coffee.
Artisan – The order is placed at the counter and brought over to the customer at their table.
The brewing
Chain – Speed, lack of care and no precision/ attention to detail. A 'flat white' that was a mound of foam that looked more like sea foam.
Artisan – It may have taken longer, but high quality coffee can't be rushed. Care, consideration and precision was used to create a premium coffee.
The taste
Chain – The taste was OK, but not as good as recent coffees the customer had tasted at Artisan shops.
Artisan – Delicious, fresh and full of flavour.
The exit
Chain – You may have guessed it – ignored.
Artisan – Bid farewell with a thank you and goodbye.
I hope this explains what I mean by artisan isn't just about taste, it's about the whole experience.
Take a look below at the artisan coffee shops that are proud to stock Adams + Russell fresh beans:
View this post on Instagram
View this post on Instagram

I'm pleased to say that you're fully up to speed with artisan coffee. You are fully prepared for the coffee aficionado that questions your drink choice at that fancy cafe you like to visit.
I'm glad you're on board. Let's skip to getting your hands on the good stuff…
Where to buy artisan beans and ground coffee
At our small batch roasters in Birkenhead, all the fresh coffee we produce is artisan. We only source the best beans that are then handled with care, respect and expertise.
Here's what our customers think about their favourite picks…
"I visited the roasters today and asked the guys who roast the beans for a recommendation based on my preferences. This coffee tastes as great as they said it would. Clearly roasted by people who know and care. Top coffee from a from a great company. Thanks" – Shane
"I have bought this coffee on two occasion now from Adam & Russell. Both times from a food fair. I am now buying it a third online. I bought it the first time to see what the hype was about. I bought it the second time time because I love it so much and I have had to eat humble pie from my friends and the third and subsequent times because it is so good. It is the Cru of coffee's. If you think it looks on the pricey side, when you taste it you will know why. Thank you boys for always stocking this when others are to afraid to be bold enough." – Diana
"Best coffee i have ever had! Tastes like espresso but i make it with my Aeropress…." – Kim