As a small batch coffee roasters, we take great care in how the coffee is roasted and treated in the roasting house. However, the ultimate test of any arabica is how it tastes. Our head baristas and trainers work in tandem with Andy (Head Roaster) to ensure the optimum extraction can be achieved with all of our single origins and blends.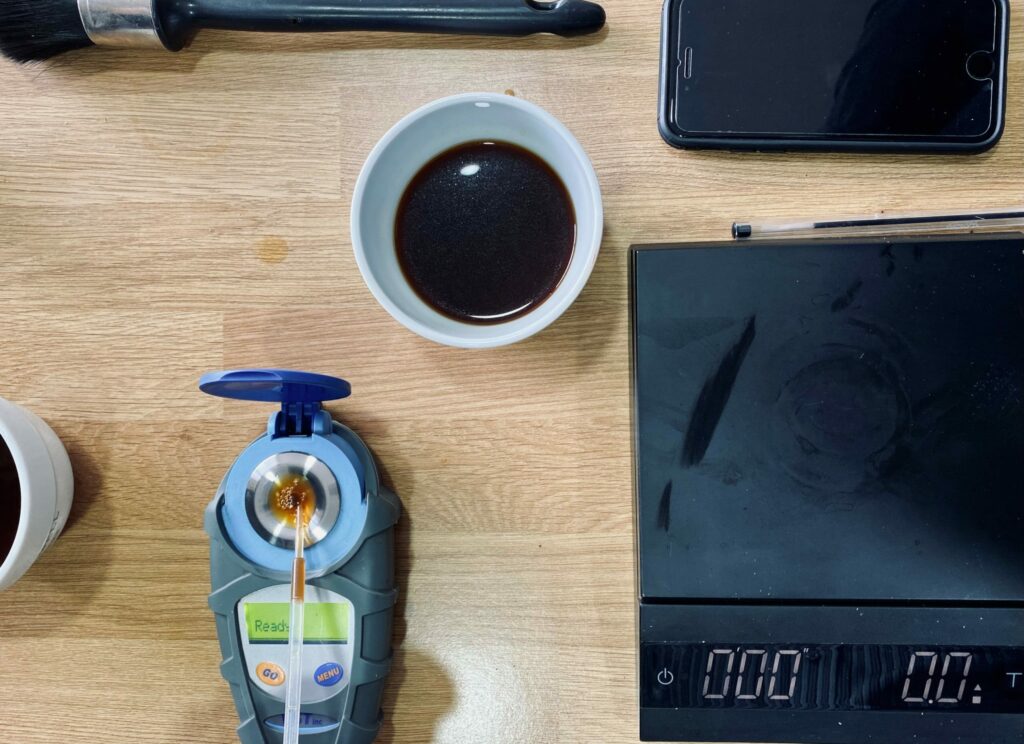 The same service is available to all of our customers so they can also make the perfect shot of espresso. These courses usually run for 1 hour and 30 minutes and are completed here at Adams + Russell or in the coffee shop/restaurant that requires the training. Together, our head barista will impart knowledge that will educate and enthuse baristas to gain an understanding how an entire coffee shop menu should be created and making it fun and enjoyable where possible. A typical Adams + Russell training session includes:
Extraction: how to perfectly extract coffee and what an under/over extracted coffee tastes like.
The tamp – learn the dos and don'ts of tamping, the holy grail of espresso preparation.
The grind – how to 'dial in' espresso resulting in consistent, high-quality extraction.
Milk techniques – learn the difference between flat white and cappuccino milk and how to control air and temperature.
Pouring – how to pour milk correctly including basic latte art.
The menu – understand the standard for each espresso based drink.
Cleaning – cleaning your workspace and espresso machine.
Best practise – tips and tricks of the trade to allow full efficient workflow.
Barista training from our roasting experts
Adams + Russell Full Barista Courses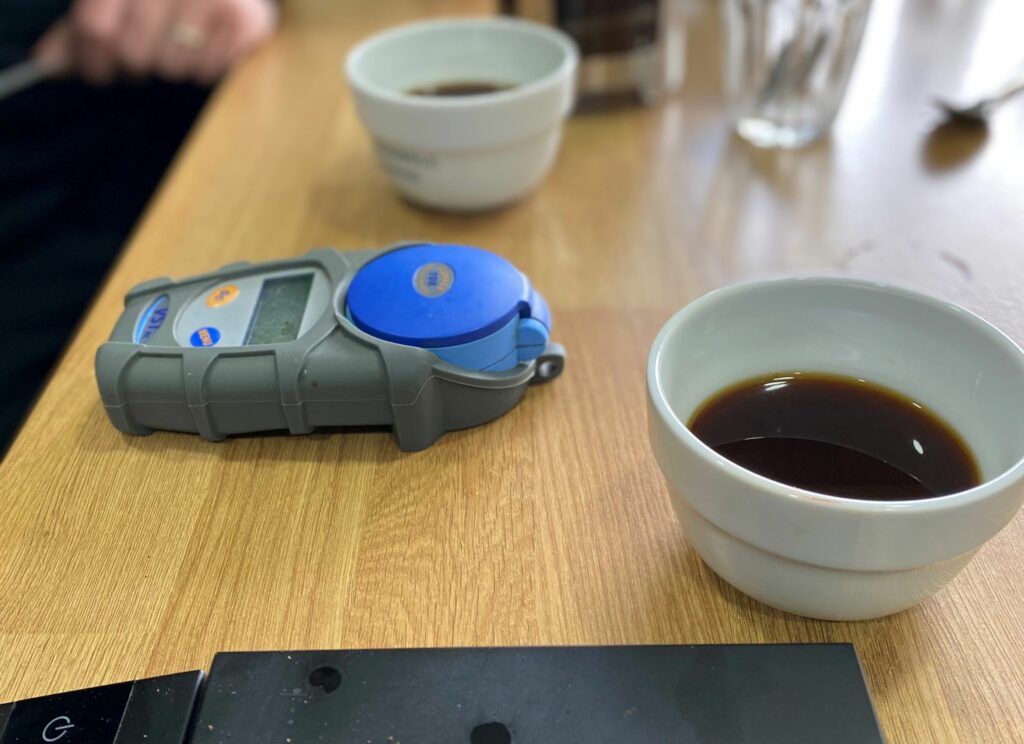 Great for those in Birkenhead, Liverpool, Manchester and North West UK
In addition to our barista training we also offer SCA accredited courses. The SCA are the 'Speciality Coffee Association' who hold the global standard for speciality coffee, wether it's cupping, roasting or brewing. Sessions will coordinated and taught by SCA Authorised Trainer, Andreas Constantinou. His depth of knowledge and experience was first ignited during his upbringing in Greece. Since then he has helped introduce speciality coffee to the public all across the North West.
Based at our Birkenhead roasting house, Adams & Russell coffee roasters have a designated Espresso Room which has been fitted with brand new Astoria and Expobar espresso machines, grinders, and every tool required helping you successfully master the art of coffee and gain accredited SCA qualifications. Here is an overview of the SCA training programmes.
SCAE Barista Training Courses at Adams + Russell
SCAE INTRODUCTION COURSE
Time: 10am to 2pm
Duration: 0.5 day
Location: Adams + Russell Coffee Roasters, CH41 9HH
Number of students: Max 6
Price: £180.00 (SCAE full accreditation)
SCAE BARISTA SKILLS FOUNDATION COURSE
Time: 9am to 5pm
Duration: 1 day
Location: Adams + Russell Coffee Roasters CH41 9HH
Number of students: Max 6
Price: £250.00 (SCAE full accreditation)
SCAE BARISTA SKILLS INTERMEDIATE COURSE
Time: 9am to 5pm
Duration: 2 days
Location: Adams + Russell Coffee Roasters, CH41 9HH
Number of students: Max 6
Price: £395.00 (SCAE full accreditation)
SCAE BARISTA SKILLS PROFESSIONAL COURSE
Time: 9am to 5pm
Duration: 3 days
Location: Adams + Russell Coffee Roasters, CH41 9HH
Number of students: Max 6
Price: £650.00 (SCAE full accreditation)
For more information including dates click here