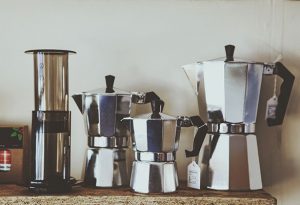 Come and visit Adams & Russell in Birkenhead. We now have a dedicated show room with loads of great coffee makers, infusion teapots, gadgets and gifts.
You can also view and buy our full range of coffee and loose leaf tea. Check out all the different green beans, watch the coffee being traditionally roasted, and understand why fresh coffee beans are best.
We are open Monday to Friday 9am to 5pm, Saturdays by appointment.