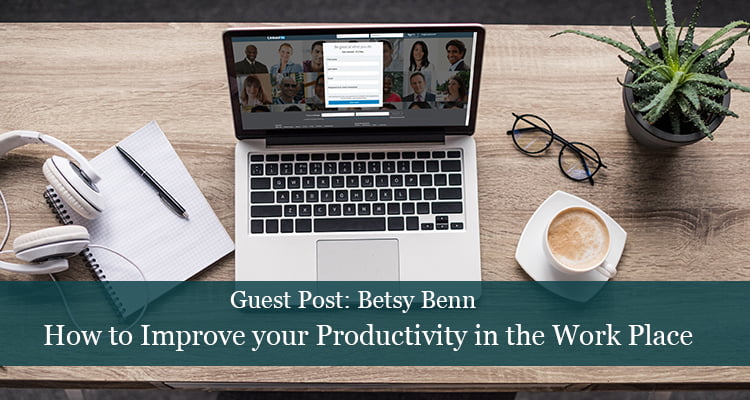 Keeping staff productive during the working day is a major factor in the running of a successful business. However, when you work in a fast-paced environment with numerous deadlines to be met, how do you keep staff on track to perform well?
Common sense dictates that happy and healthy staff produce better work, so it's important to foster a great working environment to be rewarded, in turn, with optimal performance. (We all need a little incentive now and again!)
So, what steps can you take to ensure a productive workplace?
 1. Encourage Staff to Take Regular Breaks
The brain is an incredible muscle but, like all muscles, it needs to rest in order to recuperate. In 2013, a study carried out by the Draugiem Group found that the most productive staff worked for 52 minutes, followed by a 17 minute break.
Now, we know that may not be a possible work ratio for most companies (52 minutes a day followed by 1388 minutes of rest sounds better to us!), but it does highlight the importance of regular breaks to refuel and unwind.
There's nothing quite like that first break of the day, the beautiful aromatic scent of freshly brewed coffee wafting through the office is enough to perk up even the worst mid-morning slump. Alongside boosting worker morale, there is evidence of a strong link between coffee and productivity. So, next time your workers are crowded around the coffee machine before 9am, remember it's not a bad thing!
What are the real benefits of coffee beans in the workplace?
It increases energy levels and helps you to stay alert
It encourages creativity
It helps you to learn faster
It improves reaction times, memory and logical reasoning
Therefore, investing in premium coffee for the workplace could provide a great upward lift in productivity.
We recommend Vietnam G1 Arabic coffee beans, they're a fantastic medium roast which provide the perfect blend between subtle and bold notes. These beans from Vietnam are full of flavour including hints of nuts and spices.
2. A Comfortable Workplace Environment 
A comfortable space to sit back and unwind gives employees the chance to fully relax before returning to their workstation feeling refreshed. The finishing touches make all the difference in creating a nice, cosy and happy working environment.
A snug corner with a luxurious sofa is a welcome invitation to enjoy that steaming mug of coffee. These tactile velvet cushions make a beautiful addition to any staff room and can be personalised with a map of the local area or an interesting quote to make the perfect cosy companion on these chilly autumn afternoons.
Alongside the practical 'comfy' elements of the office, decorative wall art and accessories can really brighten up a space and inspire employees, particularly those in more creative industries. Whatever the style of your workplace, Betsy Benn sells gorgeous bespoke prints to suit your requirements.
For a modern monochromatic feel, these iconic city prints and destination bus blinds create a stylish decorative feature for any business. They can be fully personalised to your local area: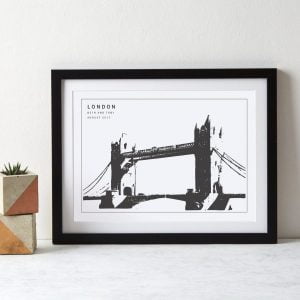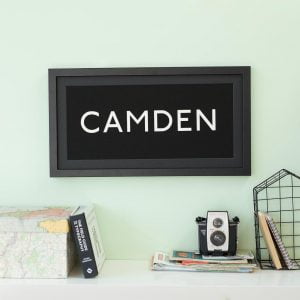 Or, if you fancy something a bit jazzier, these gold and silver metallic maps really make the walls sparkle!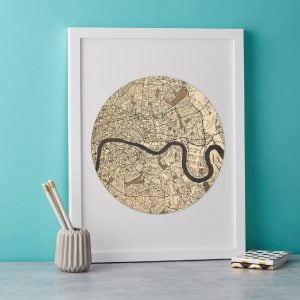 3. Reward your Staff
Who doesn't love a reward for their hard work every now and again? (Especially if it comes in the form of stationery!) Don't forget to incentivise staff, especially after a particularly busy or stressful period of deadlines.
These bright and fun personalised notebooks by Luna Studio Designs are a great gift to keep everyone motivated during those Monday morning strategy meetings! They are created individually and can include the company logo alongside each worker's name.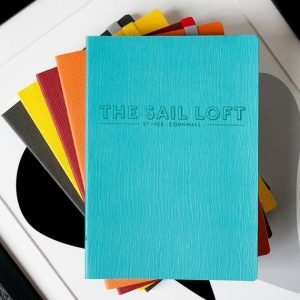 4. Open Communication
Whether it's an official team meeting or just a casual chat in the break room, it's important to make employees feel that they're valued and listened to.
Foster those working relationships amongst colleagues by sharing a warm and flavoursome cup of coffee together regularly.
The Timor Grade 1 Beans have a full body with a clean and refreshing finish on the palate with a pleasant cocoa tone. The beans are a dark roast with a low acidity.
If you prefer a light roast option, the Kenya Peaberry is a powerful blend with juicy notes of wine and blackcurrant. It brews with a delicious but delicate floral aroma.
Thank you Betsy Benn!
Thank you to Betsy Benn for this fascinating article on how to be more productive at work! Head over to their website to find lovingly made personalised gifts. From prints to personalised aprons, there is plenty for all occasions.