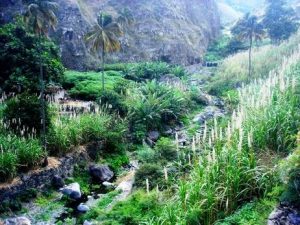 What is speciality coffee?
Speciality coffee is freshly roasted coffee selected from special parts of the world that are renowned for their elevation and rarity. If you are looking for special beans, you should buy them fresh from a place who can tell you exactly where the coffee has come from.
Working closely with our brokers we have carefully selected four of the worlds most exclusive, speciality coffees, all are from plantations that are renowned for producing the most exquisite beans, with limited yield, distributing to select roasters.
Let's take a look at each coffee in more detail to find out why they are so exclusive.
Click on the links to find out more and purchase each of the coffees.
Jamaican – Blue Mountain Speciality Coffee
Jamaican blue mountain is so special that we have created a full blog post about its origin and how to know you are buying the right beans. People selling this coffee need to pass strict rules in order to label their beans with the Jamaican Blue Mountain. As with any premium brands, there are occurrences of 'fakes' being sold on the black market. So, be careful when selecting this coffee.
One of the reasons for its exclusivity is that it is grown on one of the steepest ranges in the world. It also has volcanic soils, which add to the distinct flavours.
Part of the problem with getting it in the UK is that much of the beans produced are exported directly to Japan. Meaning supply is significantly impacted in other areas of the world.
Adams+Russell like to keep a strong relationship with the farmers, so hope to continue stocking these speciality coffee beans for years to come.
Buy the Best, Real Jamaica Blue Mountain Coffee Beans or Ground Wholesale UK
Australia Skybury Fancy – Speciality Coffee Beans
The Australia Skybury has received some of the best reviews out of all our coffees. It has a reputation for being difficult to get hold of. It is known for yielding a thick crema which makes for a beautiful drink.
Some people don't actually realise that Australia can produce coffee, let alone such an speciality bean as the skybury.
It grows at an elevation of 550m- 600m and has a chocolate nutty flavour.
Can Robusta be Speciality Coffee?
In short, yes, you can expect to find robusta beans in speciality coffee. While these type of coffee beans sometimes don't have the complexities of Arabica, when they are cultivated well, they can most definitely posses amazing flavours. As shared in the article from barista magazine, Exploring the 'Speciality Robusta' Category.
One of the reasons Robusta beans work well is because they are less susceptible to disease, more productive, and more tolerant of high temperatures.
You can find out more about the differences between robusta and arabica beans in our blog post Types of coffee beans and their characteristics – Varietals, Flavours, Comparisons
How much should you pay for speciality coffee?
You can expect to pay slightly more for speciality coffee than for mass produced coffee. Especially than instant coffee. However, if you compare the cost of buying speciality coffee online to that of buying from a cafe each morning, you will find considerable price differences.
For example, you would pay between £2-3 when you buy from a coffee shop. When you buy fresh online, you can expect to pay around £5 and upwards for a 227g packet. One of these packets will easily get you upwards of 10 brews, depending on how strong you like it.
For single plantation, which means from a single farm in a single location, you will be expected to pay slightly higher prices. For example you can expect to pay upwards of £8 for a bag of 227g. This is still cheaper than purchasing from a coffee shop every day.
You could say that buying fresh online is an in between option between purchasing mass produced coffee and going to the coffee shops.