Tatton Park Foodies Festival – A Review
Flame roasted meats, indulgent brownies, freshly roasted coffee beans, buttery shortbread and refreshing drinks. So much to eat, so little time! Are you planning a visit to any of the Foodies Festival destinations across the country? Then this is the post for you. Best of Tatton Park Foodies Festival – A review of the eats and meats you will want to look out for.
Did you see us at Tatton Park last weekend? Although busy serving coffees and telling you all about our varieties of roasted beans and equipment, we also managed to spend some time enjoying the produce all the other foodies had to offer. These are our favourites.
What we had: Glazed Belly Pork served with coleslaw and watermelon.
At lunch time, we made a run for Flamin Rooster. It was the smell and display of barbecued meats that first draw our attention. The belly pork was sticky, sweet and had plenty of flavour. The coleslaw was perfectly crispy. We finished it off before any of us even had a chance to say 'wow'.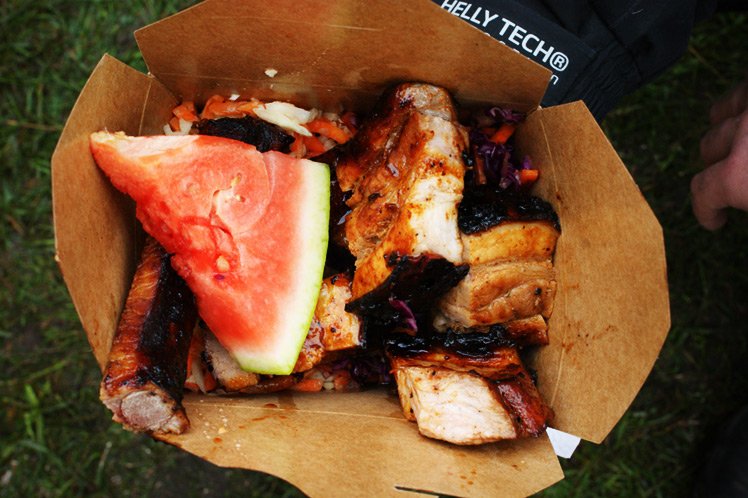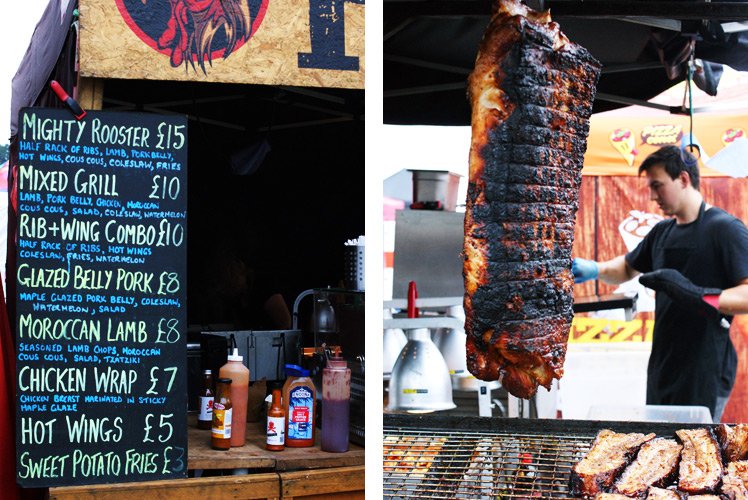 What we had: Salted Caramel Brownies.
For dessert, we really couldn't resist nipping over to Wood's Brownie Co. What could possibly go better with a cup of fresh coffee than chocolatey brownies? We couldn't think of much. Although a hard decision due to the many flavour offerings, we opted for the Salted Caramel. If you come across Wood's Brownie Co, you have to try these. Super indulgent, chunky, chocolatey, gooey, dense. They are everything you could ever ask for.
If you, just like us, love to pair sweet treats with coffee, we would recommend one coffee in particular. El Salvador Finca La Portezuelo. This single origin, medium roast coffee goes incredibly well with chocolate based desserts and treats. In the cup, it's well balanced and full bodied, complementing the sweetness of the chocolate without being overpowering.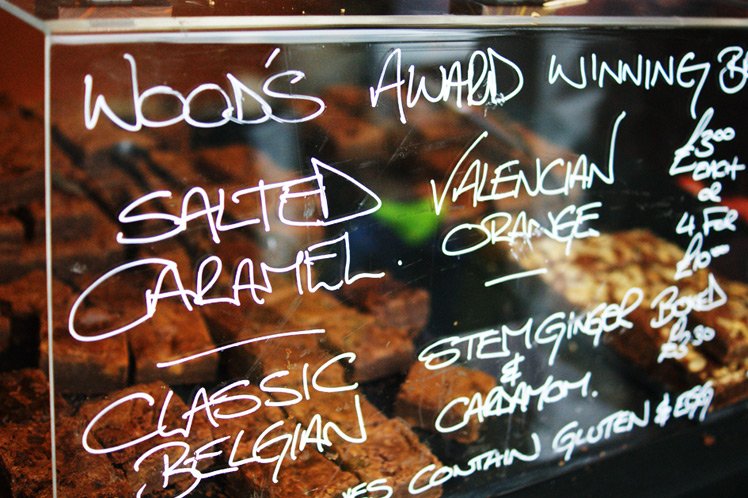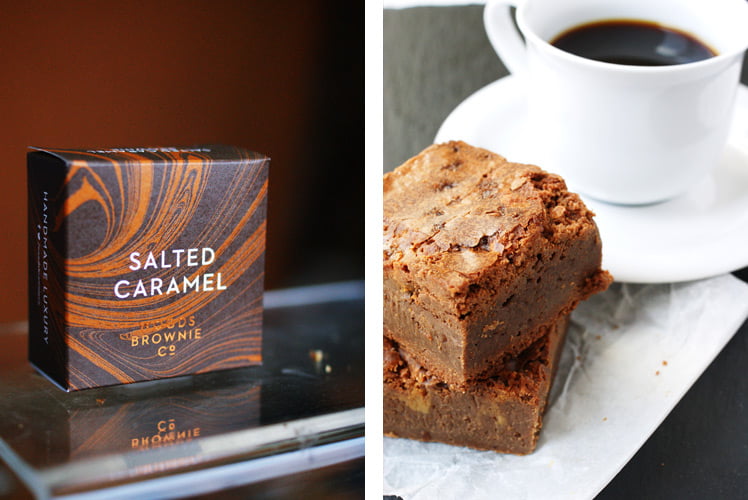 The Sawley Kitchen, @sawleykitchen on Twitter
sawleykitchen.co.uk
What we had: Chocolate Crumb Cookies, Salted Caramel Shortbread and Peanut Butter Shortbread.
As we like to belive that there is no such thing as too much dessert, we carried on with our sampling of the sweet treats. Paying extra attention to stalls offering great coffee companions, such as The Sawley Kitchen and their range of scrumptious Yorkshire biscuits. With loads to choose from, we left with not just one, but three different biscuits and cookies. After all, we do go through a lot of coffee.
To complement the rich, buttery sweetness from the shortbread, we like to devour these served with a punchy and full bodied Java. Adams + Russell's Java is a ideal if you like your coffee strong. The notes of spice and tobacco cuts through the buttery biscuits perfectly. This high roast definitely packs a nice punch, even when served with milk.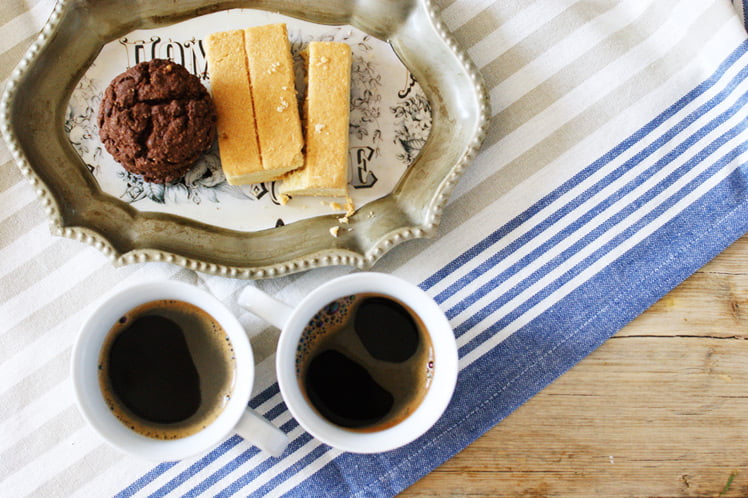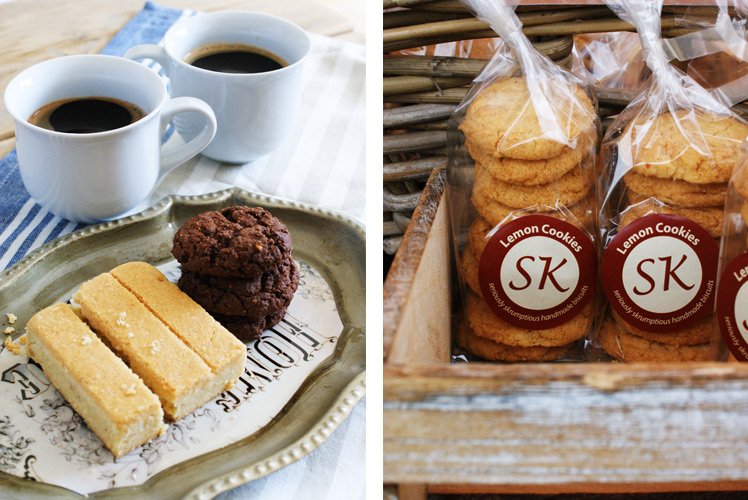 scioltichocolates.com
What we had: Salted Mocha Buzz with Bee Pollen
Full of food and inspiration, we rounded things off by trying a variety of chocolates with Fiona Sciolti. Our favourite? Salted Mocha Buzz with bee pollen! We grabbed the very last bar of the day. It's not hard to understand why this chocolate has proved so popular. The addition of a subtle coffee flavour creates a beautiful mocha chocolate. The bee pollen not only makes the bar look stunning, it is also rich in protein and incredibly nutrient dense.
When paired with coffee, we would recommend choosing a slightly more subtle, light roast, with emphasis on fruit or berry notes. This to not overpower the mocha flavoures of the chocolate. The Kenya Peaberry is a good option here.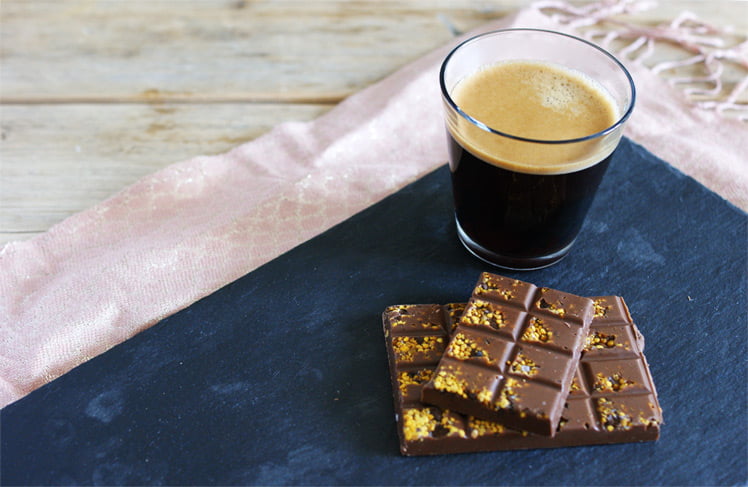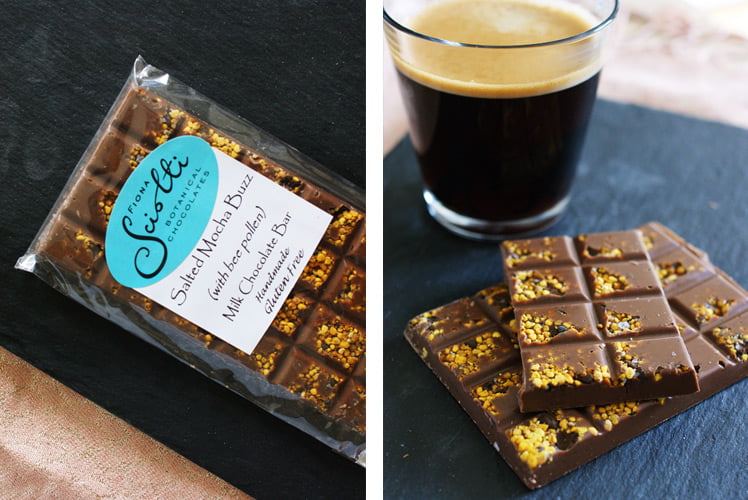 Hope you enjoyed this post. Are you looking for personal coffee recommendations for any of the food or produce you bought at the festival? Send us a quick email and we would love to help!
What produce did you enjoy the most over the weekend?