Looking for new cake recipes to treat your loved ones this Christmas? Then this is one we urge you to try. This deliciously moreish gingerbread cake with an orange frosting is quick and easy to make, yet sure to impress.
Why not serve us your cake with one of our darker roasts, such as the Java or the African Espresso? These flavoursome coffee beans will cut through the sweet and buttery icing beautifully. Our Christmas blend will also be a great companion to all your treats and desserts this Christmas.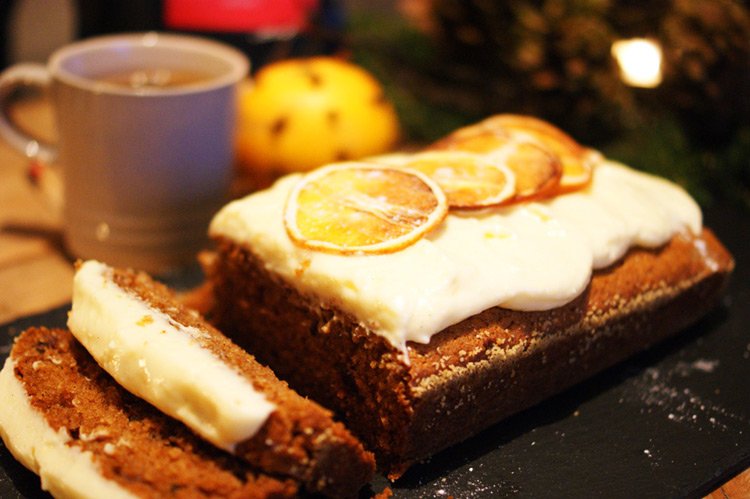 Recipe: Delicious gingerbread cake with orange and vanilla icing
You will need (for one cake, approx. 6-8 servings):
Knob of butter and breadcrumbs for greasing and dusting the cake tin.
180g plain bread flour
135g sugar
1 tsp ground cinnamon
1 tsp ground cloves
1 tsp ground ginger
1 tsp bicarbonate of soda
100g of butter
100ml double cream
100ml milk
50ml of golden syrup
2 tbsp red currant or cranberry sauce
For the orange icing (alternatively, use your favourite icing recipe and season with fresh orange):
100g soft butter
150g soft cheese
125g icing sugar
1 tsp vanilla essence (optional)
Juice and zest from a fresh orange
Method:
Heat oven to 180C/170C fan/gas 4.
Grease and dust a cake tin (about 1.5 litre) with a knob of butter and breadcrumbs.
Melt the butter in a pan.
Mix all dry ingredients in a big bowl and then gently stir in the melted butter until well combined.
Add the batter to the cake tin and bake in the bottom part of the oven for 40-50 minutes. Check if the cake is baked through by using a skewer or a sharp knife. If the skewer/knife comes our dry, the cake is done.
To make the icing, combine butter, soft cheese, icing sugar and orange zest. Leave the cake to cool slightly before spreading the icing over the cake.
Optional: Decorate your cake with a dusting of icing sugar and dried orange slices for a festive feel.