Francini has been growing coffee all of his life and now owns a coffee shop in Worcester.
His claim to fame came earlier this year when he put screens up in his coffee shops so they could resume trading during the Covid-19 pandemic.
Before Christmas he visited Adams + Russell and shared a coffee and a chat with Tom.
This is how it went.
Question: When did you first discover coffee, what lead you into owning a plantation?
I was born on a farm and all my family had been born into coffee one way or another, that's more or less how it all began.
When I first came to England my idea wasn't to start a coffee business and it sort of happened by accident. I had a chance to help out with someone who sold coffee and thought what a good idea it was. And the following year I found out he was retiring so I leapt at the opportunity.
I didn't go to university and thought "I'm going to do start something here, I was born on a farm, we have coffee in Colombia – let's make it happen!" And I started selling coffee that day. I used to make £100 wages a week and when I did my first show, I was making more than ten times that.
"All our coffee is hand selected"
Question: Could you briefly describe your farm location, elevation and yield?
My farm is located in a town called Armenia, the same as the country.
It's in the South-East of Colombia and has an altitude of 1600m, but remember Colombia is very hilly so temperature will vary between farm to farm. My farm is about 50km2 in size and is 70% coffee.
At the moment we produce roughly 20-30 tons a year.
Question: What type of arabica do you grow. Is there any reason you have chosen this type?
It's called variadad Colombia.
The Colombian Coffee Federation created this strain. I find it very good it is quite resistant to some diseases you find in tropical countries and quite a strong bean with lots of flavour.
It's very used to growing in Colombian soil type which makes it ideal for many plantation owners.
Question: What farm practices do you use in order to achieve the highest quality of coffee?
Firstly, I try not to use many pesticides. We try to recycle the dried cherries to use as fertiliser and keep it as organic as possible. Everything goes back into the soil.
We also recycle the water we use from the river and have a filtration system in place before it re-enters the stream. People are quite poor in Colombia and therefore don't have a lot of money to invest with, but we try to reuse everything as much as we can.
All our coffees are hand selected and hand-picked which improves the quality immensely, we don't use machines. We have our own mill too so I can control everything that happens when we wash and process the coffee.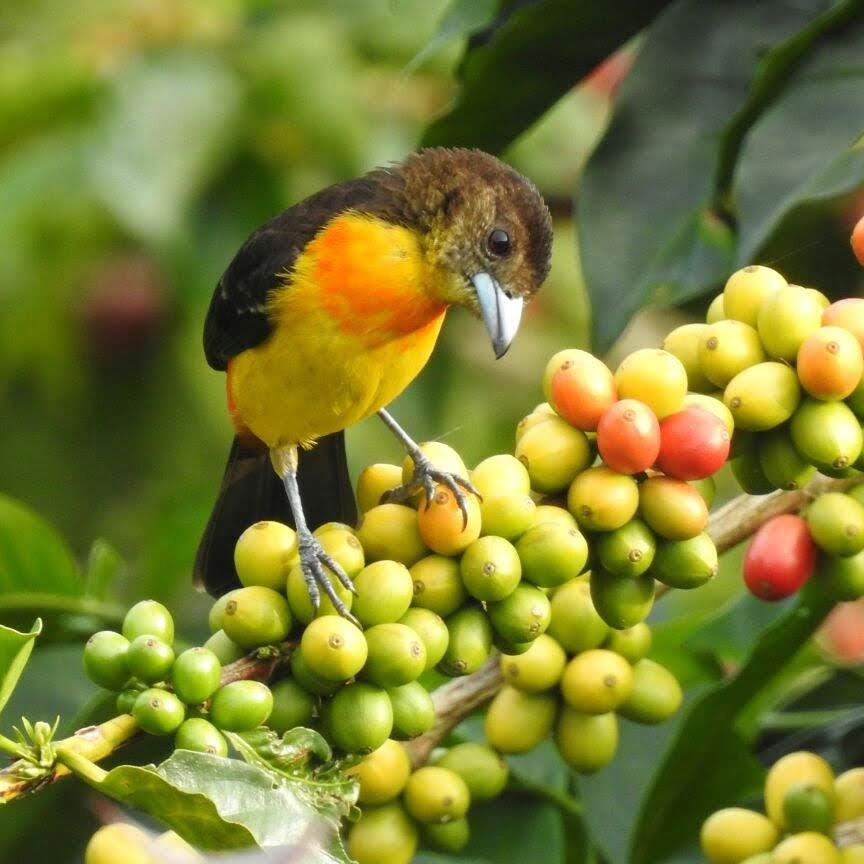 Question: Do you grow anything else at the plantation?
Yes, we grow fruits, we grow apples, bananas, lemons and oranges, that's roughly 30% of the farm including trees that act as shade for the coffee.
All the citrus fruits are also providing good flavour to the coffee from the root system. My coffee has a high acidity and that's the reasons why.
Question: What would a typical day look like for an employee at your farm?
They would usually start work at 6am and they have lunch at 11:30, rest until 2pm and then work on through to about 5pm.
That's a typical day. I pay them more than they would usually receive working in a coffee plantation in Colombia as I like to help the community as much as possible.
Most of my employees have worked for me for 10-15 years, I treat them fairly and they enjoy what they do. I believe in equality so when I am at the farm I go and pick coffee alongside them – I also clean the toilet at my coffee shop sometimes!
I like my employees to feel like it is our business not just mine.
Question: How do you think Colombian coffee is different from other origins?
I think we [Colombia] are very privileged to be in the position we are on the planet, we have a lot of temperature differences which produces a wide variety of flavour.
My farm is 18°C but If you drive just 20 minutes it goes up to 30°C. The volcanic activity means that the soil is very fertile and rich.
The smoothness and taste of Colombian coffee is because of the soil, climate and water all combined. We have 70% of Colombia's rivers in our region too.
"All the citrus fruits provide a good flavour for the coffee"
Question: What do you think some of the challenges will be for future coffee production in Colombia?
As well as standard environmental issues, there will always be political problems, it is really tough for Colombian coffee producers, in fact any business in Colombia because of the organisation of the government.
Pesticides are very expensive, there are many obstacles and I don't think it will get any better, I have not seen any changes since I have lived here in the U.K.
Question: Have you seen instances where larger companies are looking to buy out small plantation owners in Colombia?
Yes, certainly I remember once when I went to the South-East, a place called Nariño where you guys have some coffee from, beautiful coffee.
Starbucks had some land there which I disagree with, Nescafé too. These larger companies monopolise the industry and make it difficult for smaller famers like me.
We are fighting a losing battle and the smaller guys get lost.
Question: How has the recent Covid-19 pandemic affected production in Colombia? Have you encountered difficulties exporting to Europe?
It has been difficult yes; I haven't been able to employ all the people I usually employ.
Cash flow has been lower, what I bring to England is a small percentage of what I produce. Most of it is bought by the coffee federation who then export it.
It has affected business big time. There have been more regulations importing coffee to Europe too.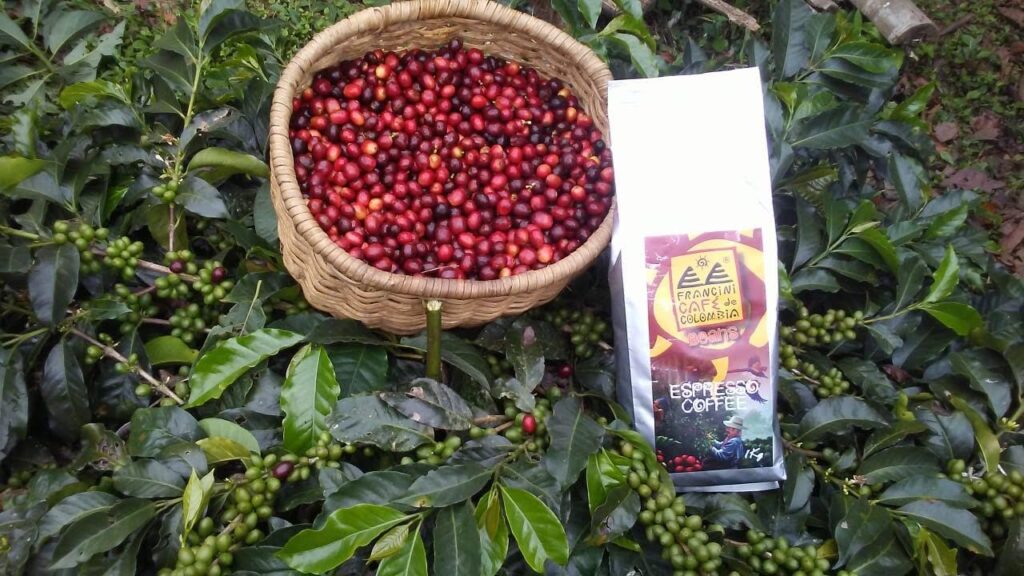 Question: Tell me about the news article that was published about your café.
Answer: I was the pioneer of putting screens up in the coffee shop. In the U.K. I didn't see many people creating new opportunities at the beginning.
I said to my wife "if we do something now then people will remember".
Two days later I bought some shower curtains, began checking online to check the regulations.
I put up about 10, I took some pictures and put them on the Facebook page just to see what happens, to find out people's reactions.
The next day I had the local newspaper calling at 9am. It was Worcester news asking what I was doing? They wanted to do an interview and it all went from there.
Next I had a call from Fox news, and it went all over the world. I think on the whole people were impressed that such a stupid idea might actually work.
If it didn't work then at least I had tried, but luckily it paid off. I had a queue of people waiting to come into the café because people knew they would be safe and confident.
Colombian Coffee at Adams + Russell
You can shop Colombian Dora Mendez Honey on our website or at our show roomAdams + Russell.